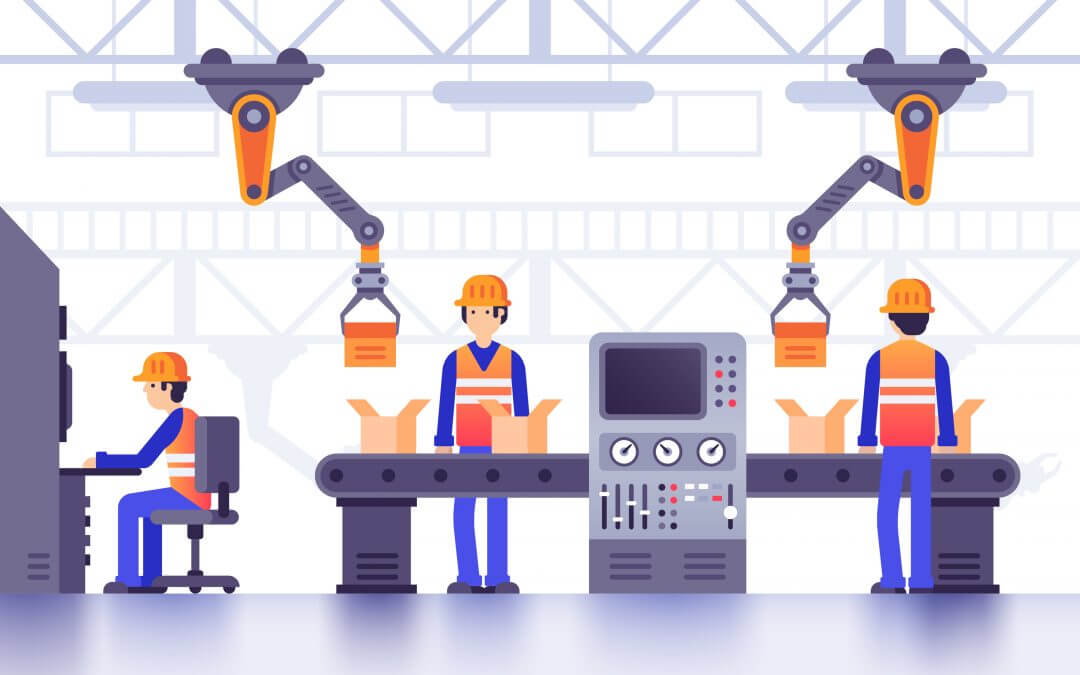 How Manufacturers Can Help Their Suppliers with Supply Chain Finance
Today, India is one of the fastest-growing economies in the world and the manufacturing sector has seen significant gains in terms of growth and capacity. With 45% manufacturing input coming in from SMEs which have been growing at 10% year-on-year surge, factors like rising production costs, new projects, R&D initiatives and acquisitions are a by product of this growth and require larger sums of capital and flawless cash flow. Thus, it has become essential for MSMEs and SMEs to partner with a Supply Chain Financing Solution Provider to sustain this success.
We are here to answer all your queries as to how partnering with a Supply Chain Financing Company can help in long-term gain for your company.
Enabling Manufacturing Growth with Supply Chain Finance
The rise of supply chain finance has also popularised some misconceptions as well. These myths have been caused by a growing number of financial solution providers who are bending the definition of supply chain finance to fit their own products and services.
Essentially, supply chain finance helps in improving cash flow by extending a manufacturer's supplier payment terms and at the same time giving suppliers an option to receive early payment for invoices. Supply chain finance does not have a negative impact on the manufacturer's or the supplier's balance sheet.
Here is an example.
Company A has inconsistent payment terms across its supply base i.e. suppliers. The company is paying its suppliers on a 45-day term. In this case, Company A has reduced its access to working capital by paying too quickly to the suppliers. By extending the payment terms from 45 days to 90, Company A can free up cash that is trapped in the supply chain.
Ordinarily, Company A cannot extend the payment terms without facing resistance from its suppliers. But with supply chain finance they can.
By participating in a supply chain finance program, the manufacturer – Company A – can enable early payments for its suppliers despite the extended payment terms. As soon as the invoices are approved by the manufacturer, the supplier can pick and choose the invoices for early payment through a supply chain finance provider like LivFin. The supplier pays a small charge or discount to the NBFC for early payment. The amount is paid to the NBFC by the manufacturer in full upon completion of the payment terms.
In this mode, supply chain finance is not counted as additional debt for the manufacturer or supplier. Moreover, both parties get to benefit from the improved cash flow.
Some Important Things to Know About Supply Chain Finance
As we mentioned above, there are some misconceptions about supply chain finance/invoice finance in the market. Let's address them here.
Supply chain finance is not a loan: Since there is no lending on either end of the supply chain, it means there is zero impact on the balance sheet of both the parties. It represents a true sale of account receivable for the supplier and an extension of account payable for the manufacturer.
Supply chain finance is not an early payment discounting program: Dynamic discounting under early payment programs offers early payments to suppliers in return for discounts. It is an expensive exercise for suppliers and a restrictive one for the manufacturers who end up tying their own cash to fund these programs. Whereas in Supply Chain Finance, only the supplier pays a certain fee to the NBFC company for getting early payment for the chosen invoices.
Supply chain finance is not factoring: In factoring, the invoices are sold to a factoring agent or company in return for earlier/partial payment. The suppliers cannot pick and choose which invoices they want to cash.
In conclusion
Manufacturers and suppliers with the ability to optimise their cash flow and reduce the cost of liquidity are going to rule the economic environment in the future. Those who can adopt supply chain finance and streamline their cash flow will be able to realise growth quickly and more easily.
To know more about LivFin's supply chain finance solutions, you can drop us an e-mail at care@livfin.com.