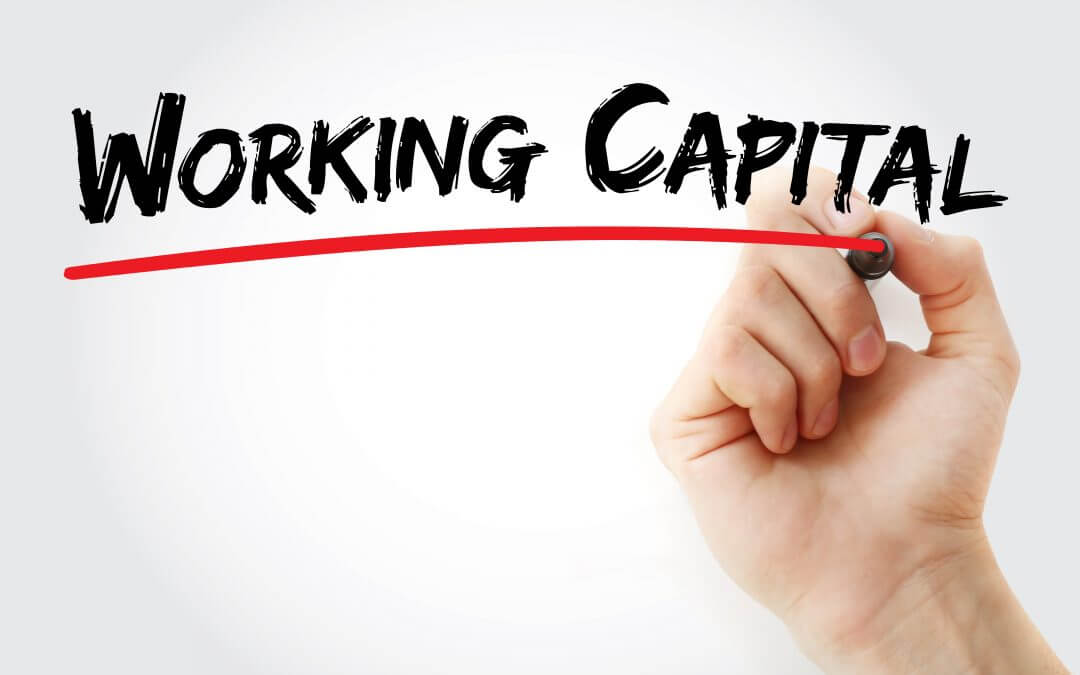 5 Tips to Keep Your Working Capital Under Control
Cash management can make a world of difference for the profitability of your business. So much so that it can be the difference between success and insolvency. This fact is particularly applicable for small and medium enterprises and startups in the most competitive sectors, where strict financial control is the only way to stay ahead.
In business terms, the cash that is used for satisfying daily needs of a business is called working capital. It is the difference between short-term assets and short-term liabilities of an enterprise. Without enough working capital a business cannot function. So, now that we know how important working capital is for your business, let's have a look at the ways you can improve its management.
Working capital management should be everyone's responsibility
In almost all businesses, working capital management is mistakenly perceived as the responsibility of the finance team. However, the truth cannot be far from it. For successful implementation of a working capital management strategy, all hands must be on board. By organizing trainings for other teams on how to bring expenses under control and connecting them with the finance team, you can save a lot of money and add it to your working capital fund.
Pay your vendors on time to get better deals
If your business has multiple vendors, then paying them on time can save you more money. While businesses usually try to pay vendors as late as possible, it is not a good strategy. Paying your vendors early can get you better pricing and terms of business. To this effect, you can also use vendor finance and invoice discounting as tools to setup a seamless supply chain. These facilities allow your vendors to focus on goods and service delivery without wasting time on chasing invoices every month.
Do not ignore petty expenses and minor costs
Sometimes large business enterprises fall into the habit of ignoring small expenses. But the truth is that these expenses eventually add up and can have a substantial effect on the working capital fund. Therefore, set up clear rules and regulations for travel, entertainment, stationary management etc. Make sure that corporate card programs are monitored by the HR and Finance department to avoid possible misuse of privileges.
Make inventory management a priority
Keeping your inventory holdings in check is also very important if you wish to streamline cash inflow and outflow. Poor communication, overestimation of demand or seemingly lucrative discounts from vendors can cause stock pileups. In the long run however, moving the excess inventory down the supply chain may become impossible because of change in market conditions. Thus, you are left with an empty pocket and a lot of useless product. So, establish clear rules for inventory acquisition and set up monthly and quarterly checks to avoid holding excess goods.
If possible, introduce e-procurement to save more
Nowadays, technology has made it simpler for firms to buy goods and services. E-procurement procedures like e-auctions and online seller portals can help you reduce costs by as much as 18%. Online procurement also gives you benefits like longer payment terms, which gives an immediate boost to your working capital. Since e-procurement requires extensive background checks and authorisation processes, it can eventually help in reducing various unexpected expenditures as well.
In conclusion
By deploying smart strategies for working capital management, you can save a lot of money, hassle and time. Moreover, FinTech assisted financial vehicles like invoice finance and vendor finance offer you an opportunity to make things simpler for your business partners as well. Many non-banking financial companies also offer business advisory services in combination with supply chain finance and working capital finance. When combined with your in-house working capital management strategies, these facilities can give a significant boost to your business's growth.
To know more about supply chain finance and working capital finance, get in touch with us at www.livfin.com