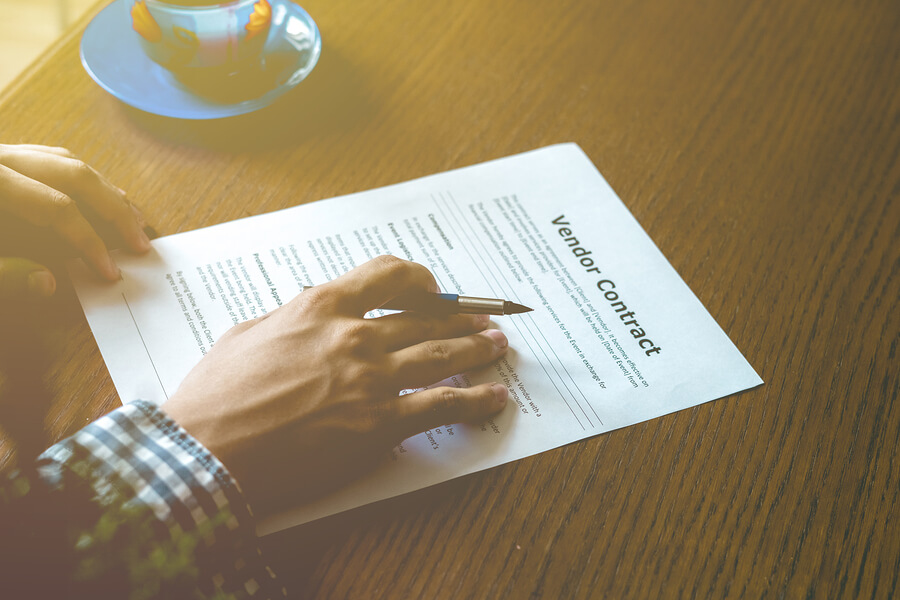 Your Guide to Vendor Invoice Finance and its Benefits for SMEs
January 17, 2019
0 Comments
A vendor or supplier is a term used in supply chain management for anyone who is offering goods or services to a company or individual customers. A vendor generally manufactures items than can be inventoried and sells them to commercial or private customers. In a supply chain, vendors are tracked through a financial system or through a warehouse management system. A vendor is subject to a compliance checklist or quality audit to ensure that the products or services supplied under the contractual agreement are up to the mark. These contractual agreements result in purchase orders or invoices which a vendor is obliged to fulfil within a given time frame.
Vendors of goods and services for commercial customers like medium and small enterprises often function as manufacturers or distributors of goods. These goods could either be built to stock or built to order.
Understanding the Purchase Order
A purchase order is a document that establishes the existence of a contractual agreement between a vendor and a buyer for the supply of listed goods or services. The purchase order has a delivery date which can be weekly, monthly, quarterly and so on. Also, there is a pay by date for the buyer to pay the vendor for the goods and services provided as per the contract. Typically, the pay by date falls sometime after the delivery date to give the buyer time to verify the quality and quantity of supplied goods or services.
Also Read: What is Purchase Invoice Financing and How Does it Work?
Problem Faced by Vendors for large POs
Small vendors who offer products and services to large commercial clients are often stretched for financial resources because of the prolonged payment cycle. By the time a large commercial client is done with the quality and quantity checks and pays for the PO, the vendor may have lost several opportunities to grow because of financial crunch. This cycle of payments seriously reduces the chances of an SME vendor to go beyond a few clients at a time.
How Vendor Invoice Finance resolves the problems of SMEs with commercial clients?
Vendor invoice finance is a financial vehicle that enables early payments in lieu of approved purchase orders. A vendor can submit the approved purchase order or invoice to an invoice discounting company like LivFin to get a very short-term loan. The loan amount ranges between 80 per cent to 100 per cent of the purchase order or invoice value.
Getting paid early resets the vendor's capital fund and allows him/her to invest in new projects with immediate effect. In this way, a vendor can service multiple orders using the same base capital and repay the business loans when the commercial client pays for the invoice on its due date.
Since vendor invoice finance is provided by an invoice discounting company after scrutinizing the credit worthiness of the buyer who issues the invoice, it is also a great way to get a small business loan with low credit score. Vendor invoice finance not only allows SMEs to boost their growth but also helps them in increasing their credit score with timely repayments of business loans.
How to Get Vendor Finance for Small Business?
If you are looking for vendor finance for small business, visit us at https://livfin.com/vendor-finance/ to know more about our financial services. Our experts are available on phone and email for free consultation.
Also Read: What is Invoice Financing and How to Take Benefit from it?