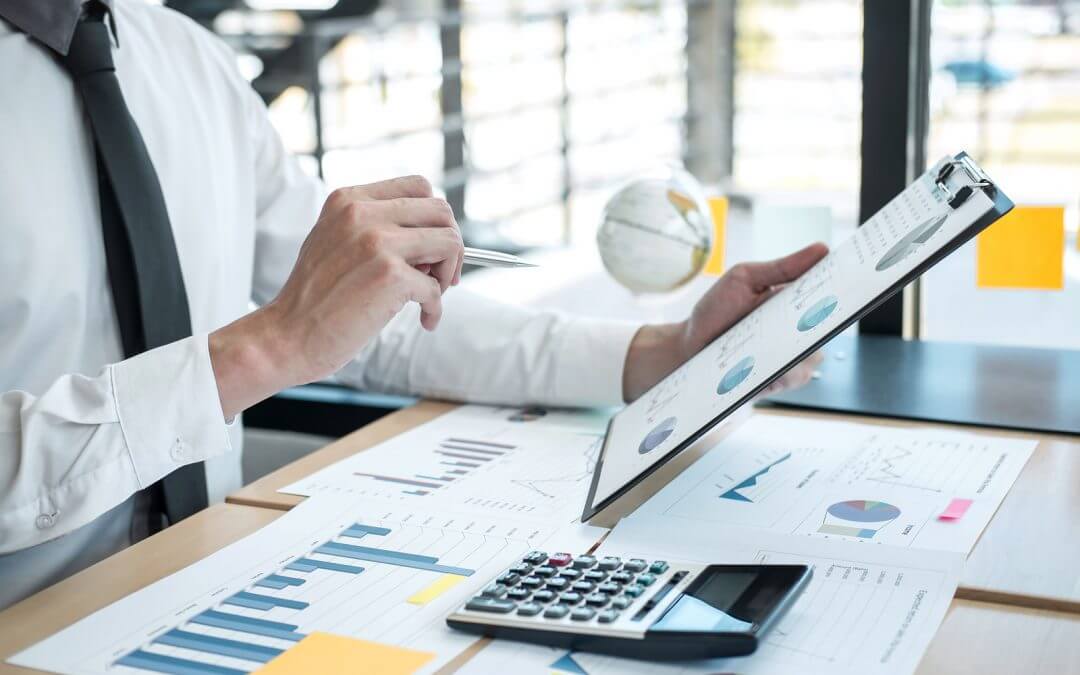 Invoice Financing Guide: Tips to Choose the Right Invoice Financing Partner
Being a business owner, we are sure that you must have gone through phases facing cash crunch and it is a fact that you are not the first one to find yourself in this situation. Research shows that globally, 60% of businesses face cash-flow-gaps every year.
Well, there is no one particular reason for this issue to occur. It could be because the operational costs went high as supplies and utilities decreased overnight. It could also be due to some unseen natural calamity that one of your suppliers closed his doors for a few days making it impossible to generate revenue during that duration or it was just that business was slower during that period of time.
But did you know that one of the biggest factors due to which businesses face a cash problem is delayed payments? Don't believe us? Here are a few facts for your consideration:
Past due B2B receivables in India increased from 48% in 2014 to 58% in 2018.
Within Asia Pacific, India has the longest payment cycle i.e. an invoice gets paid at an average of 74 days.
Due to delay in payments, in 2018, around 22.9% businesses lost revenue.
Data Source: Atradius Payment Practice Barometer Study 2018
Businesses in such situations have already delivered the goods or services and are just waiting for the payment to come in. While a padded ledger might look good on an accounts balance sheet but how are you going to pay further to your chain of suppliers to keep your business flourishing?
We have the answer to your problems and that is Invoice Financing.
What is Invoice Financing?
When a company is falling short in terms of cash, they can raise funding by either selling their equity or by taking a loan against their assets. But what if most of your cash is tied up in unpaid invoices and you can borrow cash to pay your suppliers against those unpaid invoices without putting up any of your asset as collateral?
Read More: The Pros and Cons of Invoice Financing for SMEs
Sounds great, right?
Well, that's what Invoice financing company does for your business. You can partner with an invoice financing company like LivFin and get your unpaid invoices financed to pay to your suppliers / brokers / manufacturers while keeping your working capital intact and maintain a healthy cash flow.
Moreover, the process of applying for invoice financing is very simple and can be processed online itself. To apply for invoice financing, you can create an account with the financing partner, upload pending invoices, the finance provider would need certain other documents to do the KYC and check your credit score and past transaction and within 24-48 hours your unpaid invoice can get financed up to 80-100%.
How to Choose an Invoice Financing Partner?
While the invoice financing solution can solve your cash flow problem against pending invoices, you must look for an invoice financing provider that can become your long-term partner. Here are a few tips that you may consider before choosing an invoice financing company:
Fee Structure: Though most of the invoice financing companies charge a flat fee on the amount that is being financed but talking with their expert and understanding every nuance in terms of fee that would be charged would always be a wise decision. Once you understand the fee structure, ask the expert how you would be able to monitor the transactions / fee deductions. Will you receive a statement or if there would be any other kind of communication from their side?
Flexibility: Being in a business, there are always peak and low sales season which might lead to either cash crunch or new growth opportunities. You should partner with an invoice financing company who can create a customized long-term plan to tackle all these situations for you.
Want expert guidance to create a customized solution for your business? Visit www.livfin.com or call on 1800-120-7018 or write to our experts on care@livfin.com.
_________________________________________________________________________________
Livfin is India's leading Non-Bank Financial Company providing invoice finance solutions for SME Businesses through very short-term loans (30-180 days) to help businesses procure working capital for critical operations. The invoice finance solutions are seamless, fast paced, collateral free and custom-made for businesses in India.